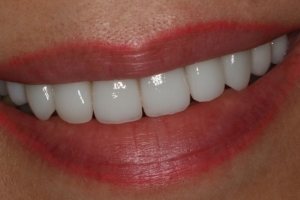 Are you proud of your smile? Do you look at magazine models and television stars wishing you had the same confident grin they have? If your front teeth are discolored and stained, chipped, cracked, slightly misaligned, or have metal fillings, consider veneers.
What are Veneers?
Made from thin sheaths of porcelain layered atop each other, veneers can completely cover the front of your teeth to create a perfectly shaped, dazzlingly white, absolutely gorgeous smile. The most modern veneers look completely natural, too.
Contact our office in McLean, VA to schedule your appointment and see how porcelain veneers can improve the appearance of your smile.